In QuickBooks Premier and Enterprise you can create inventory assembly items, and then create a buildtransaction to manufacturer that assembly. There are times when QuickBooks generates an error and says it has to shut down just after you issue a build, and the build is not recorded.

The most likely cause of this is that your bill of material has blank lines in it.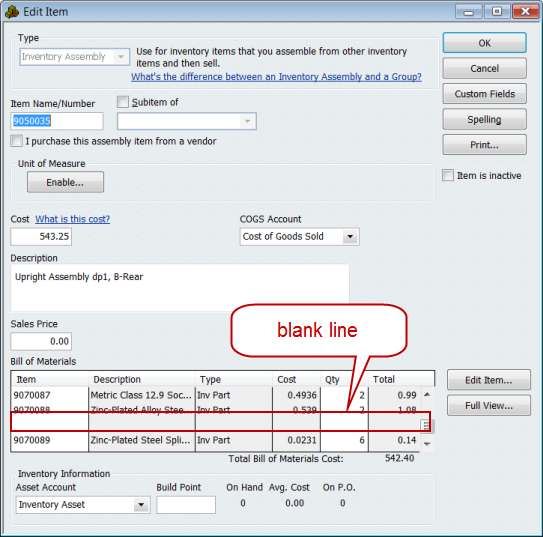 The usual reason that there is a blank line in the BOM is that someone wanted to delete an item and couldn't figure out how to do it. In other places in QuickBooks (such as in an invoice or sales order) you can right click on the line and select delete line. This doesn't work in the edit item window, however. Instead, use ctrl-DEL to delete a line, or select delete line from the Edit menu.
In addition, check that all components and the assembly have valid accounts set up. If you get the following error, you may have problems with issuing a build: